There are many diverse waves in and around Mazatlan. This includes many world-class point breaks, beach breaks, both right-handers, and left-handers, and for all levels of surfers. There are roughly 20 surf spots within the city, and 20 within an hour's drive.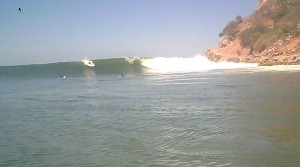 Our experienced guides know all the best breaks and the best times to surf these spots. They will take you to secret spots where you will have some of the most memorable waves of your life. They will also be there to coach, assist you.
We offer surf trips both within and outside the city of Mazatlan:
The city of Mazatlan, offers beach break, and several excellent point breaks.
Outside of the City (30-60mins), offers as many as 20 incredible point breaks. Get to know know some of the best kept secrets, and surf some of the best waves on offer with an empty lineup.

Surf trip packages:
Surf trips include surfboard, transportation, and 6 hours of surf at some of Mazatlan's premier spots.
Prices vary depending on the type of surf trip; within the city or outside.
Rates:
Outside the City: $75 for 1 person, $50 for 2-4 people
Within the City: $30 per person
*** rates may vary, please contact us when you are planning your trip